Our Curriculum - 标准中文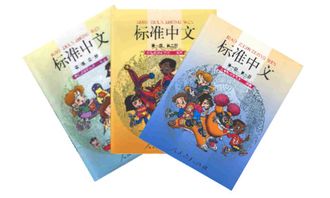 The Queanbeyan Chinese School uses the 标准中文 Textbook (Standard Chinese) Series. The series range from Level 1 to Level 9. There are also Bilingual Copies of these textbooks. Accompanying these Textbooks, are Excersise books(A & B). These Excersise books provide excellent excersises for students to do at home.
Our Curriculum also includes the 三字经 (Three Character Classic), and Traditional Chinese poems for the students in Level 5 or above.
The Queanbeyan Chinese School follows the NSW board of Studies Chinese Syllabus,
http://www.boardofstudies.nsw.edu.au/syllabus_sc/chinese.html